EXCEPTIONAL COMMITMENT TO QUALITY
Barbican Construction Ltd. has a strong foundation built upon family values. As a family owned and operated company, we are committed to providing the highest quality standards to our clients. We provide exceptional commercial construction and project management services in the corporate, institutional, retail and industrial sectors.
We have utilized our extensive experience to develop and maintain relationships with a wide range of word-class professionals in the areas of architecture, engineering and the skilled trades. Our combined expertise allows us to complete successful projects that far exceed expectations with unparalleled craftsmanship.
Our decades of experience have allowed us to develop a strong reputation for competence, integrity and dependability. Whether it be on a small or large scale, we are proud to always apply the same high standards of quality to every project. This commitment to excellence has allowed our company to consistently increase the success potential of our clients.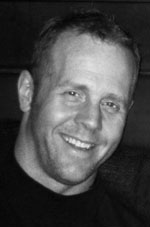 Don Wight – President & Chief Collaborator  
Don Wight is a highly qualified and accomplished construction professional with over 20 years of experience in the Ottawa region. He is community oriented and a well respected member of the Ottawa business community. Throughout his career, Don has been instrumental to a multitude of high profile commercial, retail and residential projects for a number of industry leading clientele including Adobe, Bell, SunLife and Sakto Corporation. As the president of Barbican Construction Ltd., Don has repeatedly demonstrated his expertise in managing complex projects and has been pivotal to their success. His decades of experience have awarded him with a reputation for strong leadership and the ability to manage multi-disciplinary teams. As a dedicated construction professional, Don has consistently exemplified a strong commitment to client satisfaction, quality, teamwork and project collaboration.
CLIENTS AND PROJECT PARTNERS